Traffic from #1 post on Hacker News
My last post recently featured #1 on Hacker News. This surprises me a little bit because when I first posted the link, there were little interest (~15 points) in it. I shake it off and went on with my day.
Few days later, when I was browsing Hacker News, my blog post was featured right there on the home page through someone else's submission. The post stays at #1 for ~ 12 hours before drift off to page 2.
It also draws some interest on Twitter with the peak is Jeff Barr wrote a tweet about it.
Here are some numbers for you stats junkie; just so you know what kind of traffic you can expect from HackerNews.
The post attracts 15k unique users on the day of submission, 3k users on second day and eventually back to normal on the 4th day.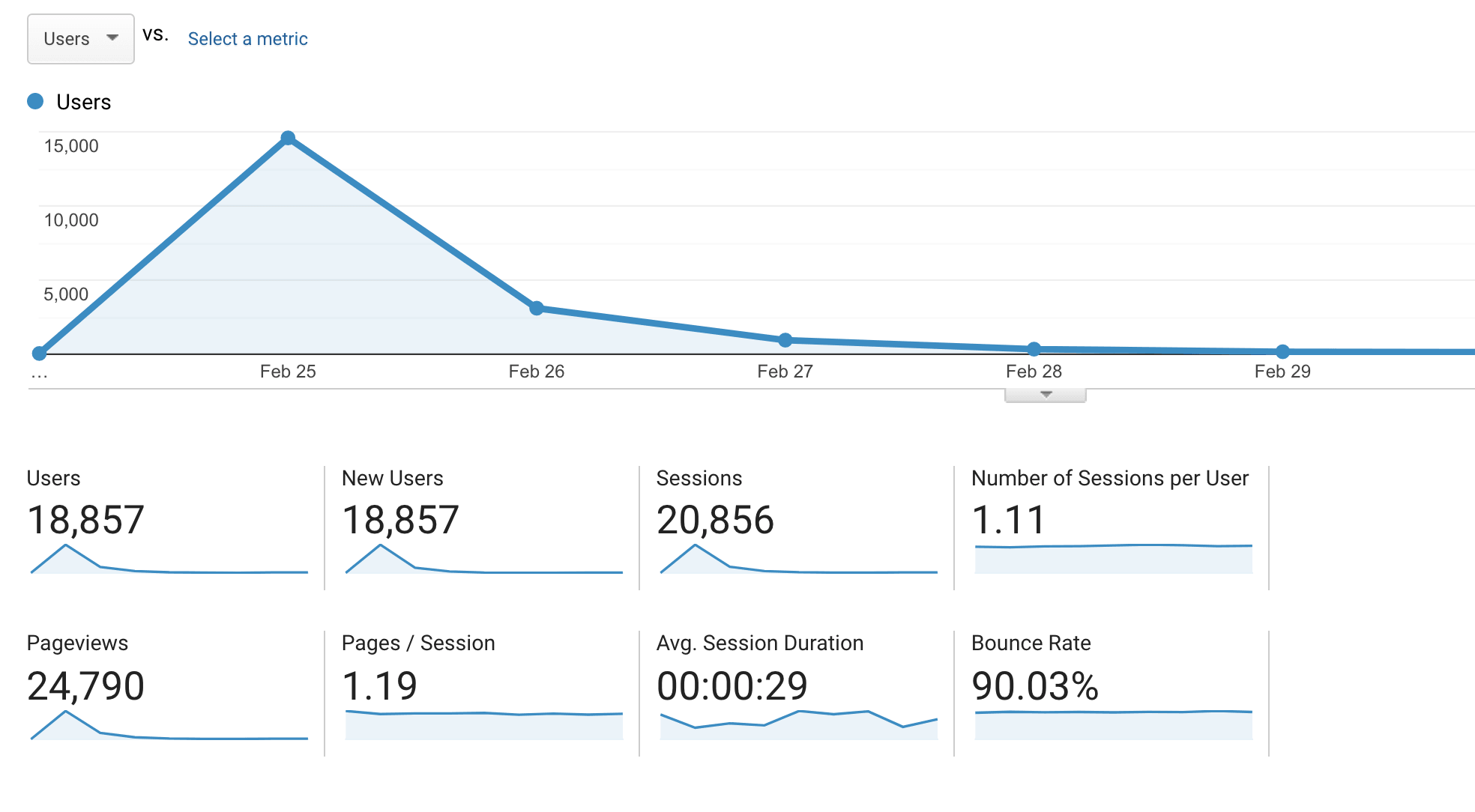 Traffic stats on Cloudflare seems a bit inflated with the unique visitors at 36k. Maybe they do count bots as well there.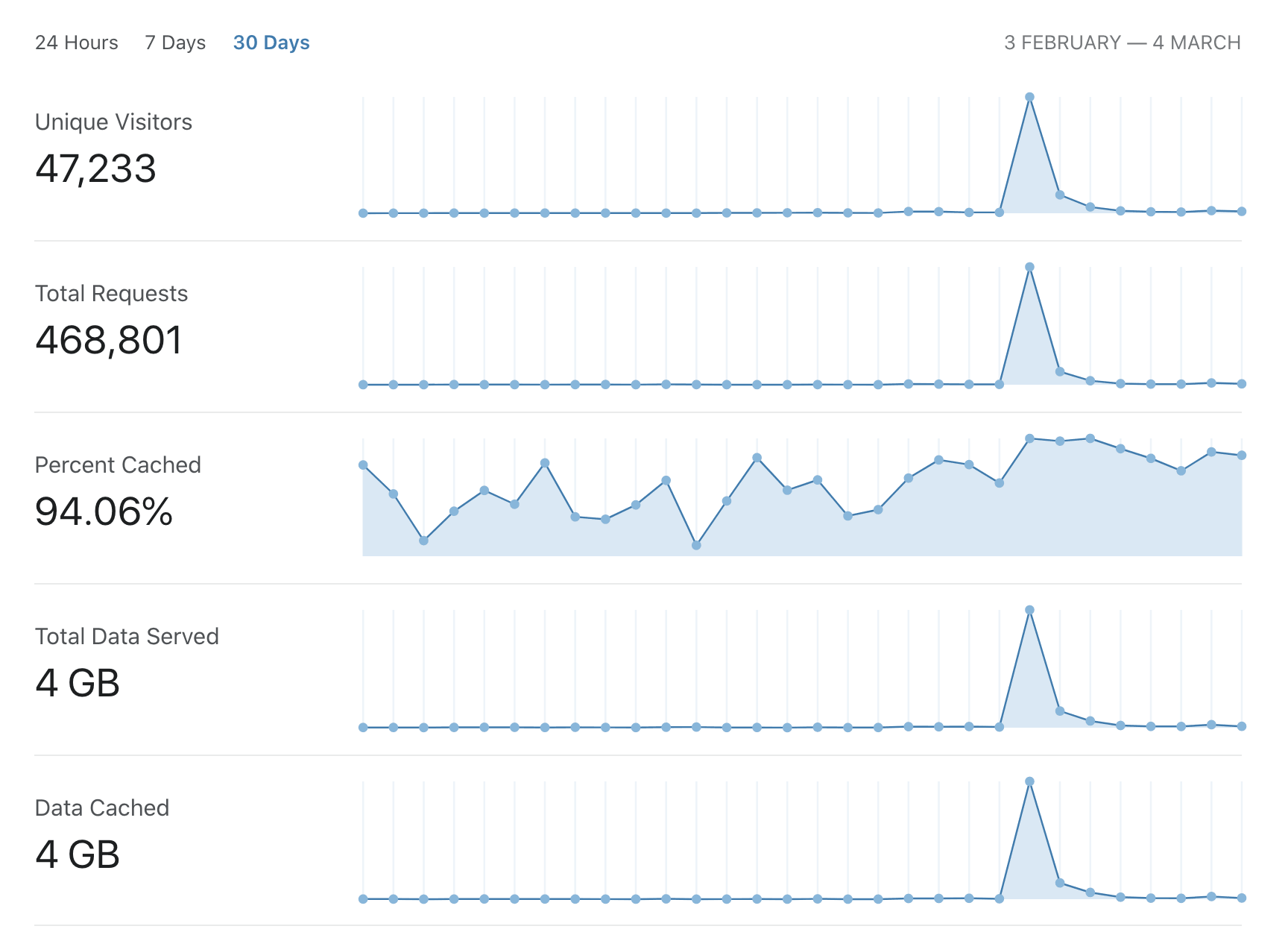 Since my site is static and hosted by Cloudflare Workers Site, the load speed is pretty much the same throughout the day. Big fan of Cloudflare and their products.